Pig trapping and monitoring program
In April 2020, in conjunction with Agriculture Victoria and DELWP, G & T Weed Management became involved in a pig tracking project which was the first project of its time.
The number of feral and wild pigs in Victoria grows rapidly each year and they cause immense damage to the vegetation in the forests as well as to nature grass and private property. As such the the project was implemented to track the pigs across North Eastern Victoria state forests with the aim of ascertaining information on their migration and travel routes as well as feeding patterns among other information.
G & T Weed Management's role included the capturing of some pigs by way of pig traps that were set up with some feed inside to lure them in,. The captured pigs were then tranquillised by a DELWP Animal Health Officer so they could be fitted with tracking collars and given a health check by a veterinarian. The collars are linked to a computer app which feeds information to the program twice a day. 
G & T Weed Management also set up 4G static cameras to video record the pig's movement.
The project is set to run for 3 years, concluding in 2022 and we are very proud to be involved.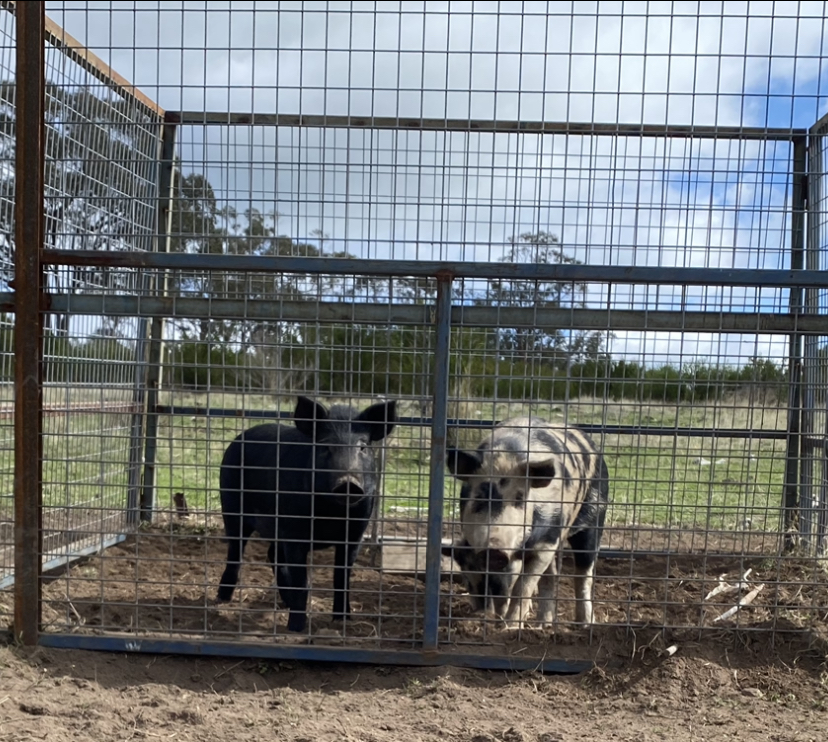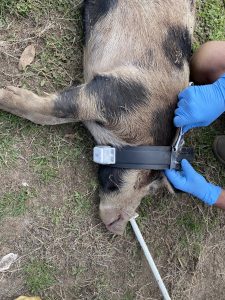 Control of Grey Sallow (willow) trees
Grey Sallow willow trees are a very invasive plant species which can impact greatly on the Alpine peatlands. 
G & T Weed Management were called on by DELWP to assist in the eradication of this plant within the Alpine Peatlands which was not easily accessible by regular transport means. 
As such, G & T Weed Management team were flown by helicopter high into the Alpine mountains for a period of 2 weeks to cut down and poison the willow trees that had become well established in the area.
The process involved cutting down the mature trees and then poisoning the stump to ensure that it won't regenerate itself. 
It was quite an experience being flow by helicopter daily and we thoroughly enjoyed the experience and being part of this very important project to protect the beautiful flora in the Alpine region.