Feral and wild animal control
G & T Weed Management is DELWP's preferred contractors for wild dog baiting in Victoria. This is in conjunction with the department's aerial baiting programs, trapping and other ground baiting programs.
G&T Weed Management cover up to 300 kilometres of road networks in our baiting programs. This takes us from pasture to sub alpine and alpine environments. 
We have and are available to assist land care groups and private land owners with wild dog problems. 
We can supply and lay a vast selection of ACTA 1080 products such as canid pest injectors and apply late night shooting programs. Our operators are fully licensed and accredited to safely use firearms.
G&T weed management have used wild dog leg hold traps with great success removing problem wild dogs from the environment.
We also use thermal imaging technology which is a great tool used to detect feral animals in all kinds of poor and dark light.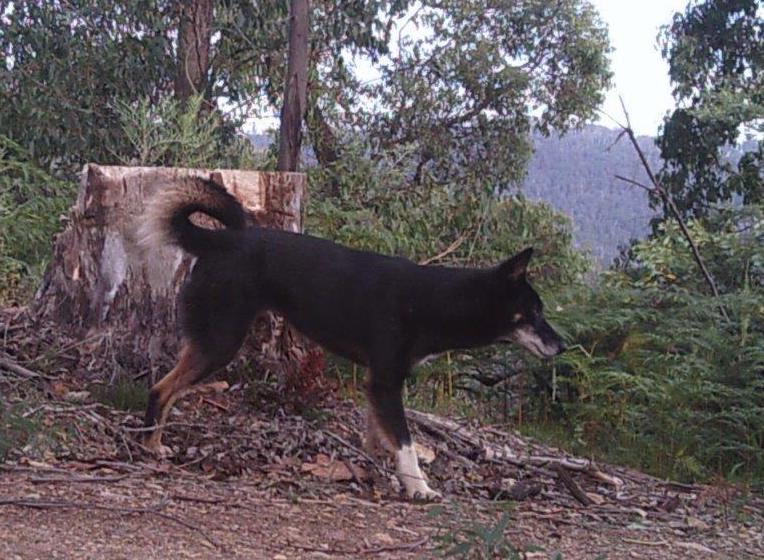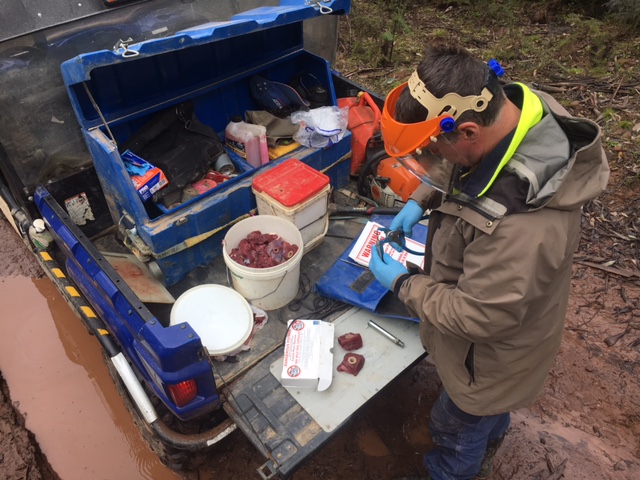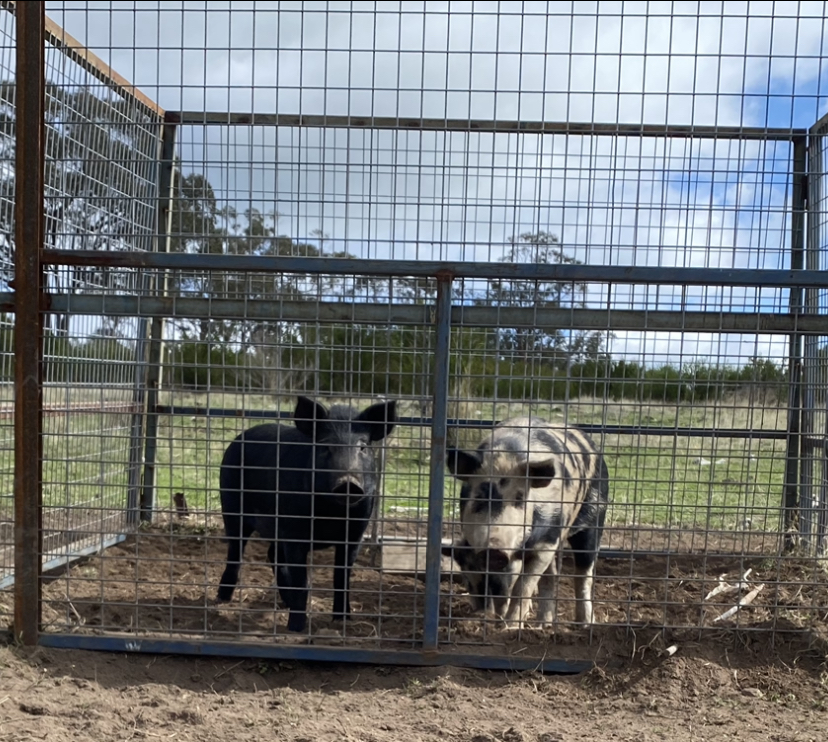 Feral pigs cost the Australian economy over $100 million annually to control. G & T Weed Management has been actively involved in wild pig control programs since 2015. The feral pig population across Victoria has slowly grown and pigs are appearing in areas where they have not been reported before.
Wild pigs are being released by illegal methods to populate areas of native forest and river riparian environmental areas for hunting purposes. Pigs are a difficult environmental vandal as they can quickly populate and demolish environments by digging and rooting up vegetation, herbs and uprooting wet riparian areas. Pigs are omnivores, eating both meat and/or carrion and vegetable matter. They are highly intelligent and capable of changing activities, behaviours and quickly relocating through the various seasons.
G & T Weed Management has several pig traps for hire that are deployed 12 months of the year. We also use 6 modern GSM mobile remote cameras and 30 static cameras which are strategically placed on the traps to allow easy monitoring if pigs are frequenting the trap and are trapped.
When required we have the capability and all appropriate licenses and permits/requirements to use high capacity restricted military spec. Category C & D (to include silenced) firearm solutions. These are fitted with modern thermal image devices.
We have and can assist private land owners and land care groups with sodium nitrate poisoning programs using hopper feeders that only the pigs have access to.  
We also use motion sensor cameras to establish potential pig population numbers and /or conduct late night spotlight surverys and shooting programs.
If you have a wild pig problem, Contact us today to discuss your service requirements.
G & T Weed Management can help you with your feral deer problems. 
Feral deer are increasingly becoming a problem for farmers, land owners, land managers and land care groups.
Bush fires and a dramatic drop the in the value of deer as a commodity has seen an explosion in some areas of feral deer. The species we have helped manage include red, sambar, fallow and hog deer across southern NSW, north east Victoria and southern Gippsland. 
Current changes to the Victorian game regulations have taken deer from a game species to vermin status when on private land. 
G&T Weed Management has been involved in successful cull programs since this has occurred and we are able to assist or coordinate the required program to actively remove feral deer from your property or land you manage.
G & T Weed Management uses the latest thermal imaging technology to seek out feral deer.  We use Apex thermal scopes on our category D firearms which pick up thermal heat of the animal from up to 1500 meters.
The use of invasive spot lights is not required in
peri-urban areas.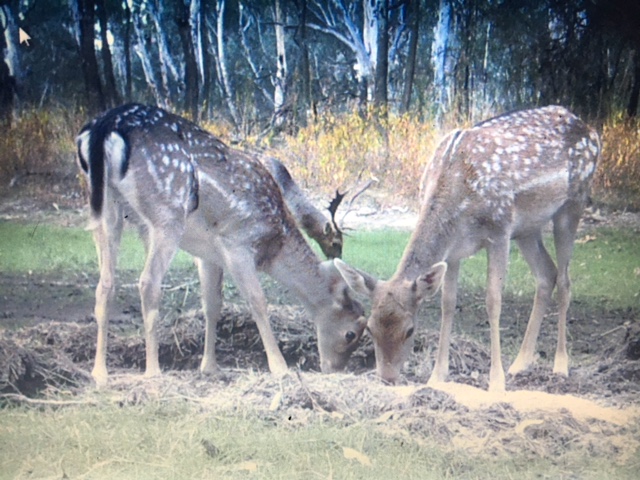 G&T Weed Management has been involved with the successful extermination and control of wild and feral goat populations around a number of different forests and national parks around North East Victoria.
Our clients include Parks Victoria, DELWP, private land owners and land care groups. 
The largest goat populations have occurred in areas where very large tracts of forested or semi arid areas adjoining farm land offer some protection from control and people. Examples of these areas are Alpine National Parks, Grampians National Park and many other state and regional parks and forests throughout Victoria. 
In mountain regions feral goats can live at high altitudes where there is food and water available. Goats are skilled rock and log climbers and regularly use caves and rock overhangs for shelter.
Feral goats cause considerable environmental impacts in Victoria. Feral goats cause land degradation through soil damage, over grazing and strip browsing. The soil's crust and its protective cover of vegetation are disturbed through trampling by the goat's hooves.
G&T Weed Management can assist you with your feral or wild goat problem by way of:
Trapping

Shooting

Mustering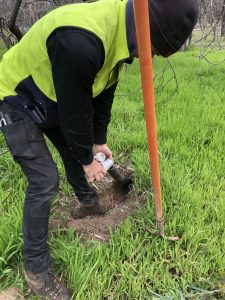 G & T Weed Management has sucessfuly carried out baiting and culling programs across the north east of Victoria and Southern NSW for both introduced and native species.
Our baiting programs have been extremely successful in controlling vermin for land owners, Govt organisations and land care organisations. 
G&T Weed Management is registered for the application of 1080 fresh meat and shelf stable baits for foxes. including canid pest injectors.
We can provide effective reduction and control programs as required for you or your organisation for feral animals using 1080 fresh meat baits, pre-manufactured shelf stable baits and Pindone (a highly affective rabbit poison).
Our clients include Parks Victoria, Depart of Environment and Primary Industries, private clients, local councils, regional catchment management authorities, local water authorities and numerous land care networks.